MASTERCLASS

DEALU MARE VINEYARD TIPICITY
Prezentat de Aurel Rotărescu și Fiorenzo Rista
Duminică - 13 mai - 16:00 - în limba română
Preț bilet: 100 lei/persoană - locurile sunt limitate (biletul nu include accesul în salonul de vinuri)

Podgoria Dealu Mare, cea mai compactă regiune viticolă din România, este unul dintre multele locuri unde cultura viilor a devenit o tradiție transmisă din generație în generație, fiind parte din stilul de viață al localnicilor. Doi enologi cu experiență în această podgorie, Aurel Rotărescu de la S.E.R.V.E. Ceptura și Fiorenzo Rista de la Vitis Metamorfosis vă vor purta într-o călătorie de-a lungul căreia veți avea șansa să aflați despre producția vinului din această zonă cu un potențial fantastic, să descoperiți oamenii din spatele întregului proces și amprentele personale.
Aurel Rotărescu, S.E.R.V.E. Ceptura
Aurel Rotărescu a absolvit Facultatea de Horticultură la IANB în 1990, și, un an mai târziu, și-a început activitatea ca manager de cramă la Dionysos Ceptura. Din 1994 și până în prezent este enolog la S.E.R.V.E. Ceptura, prima companie privată din România din sectorul vinului. Chiar dacă a petrecut mai mult de 20 de ani la același loc de muncă, Aurel Rotărescu spune că fiecare an este diferit și că nu se plictisește niciodată pentru că provocările sunt la fiecare pas.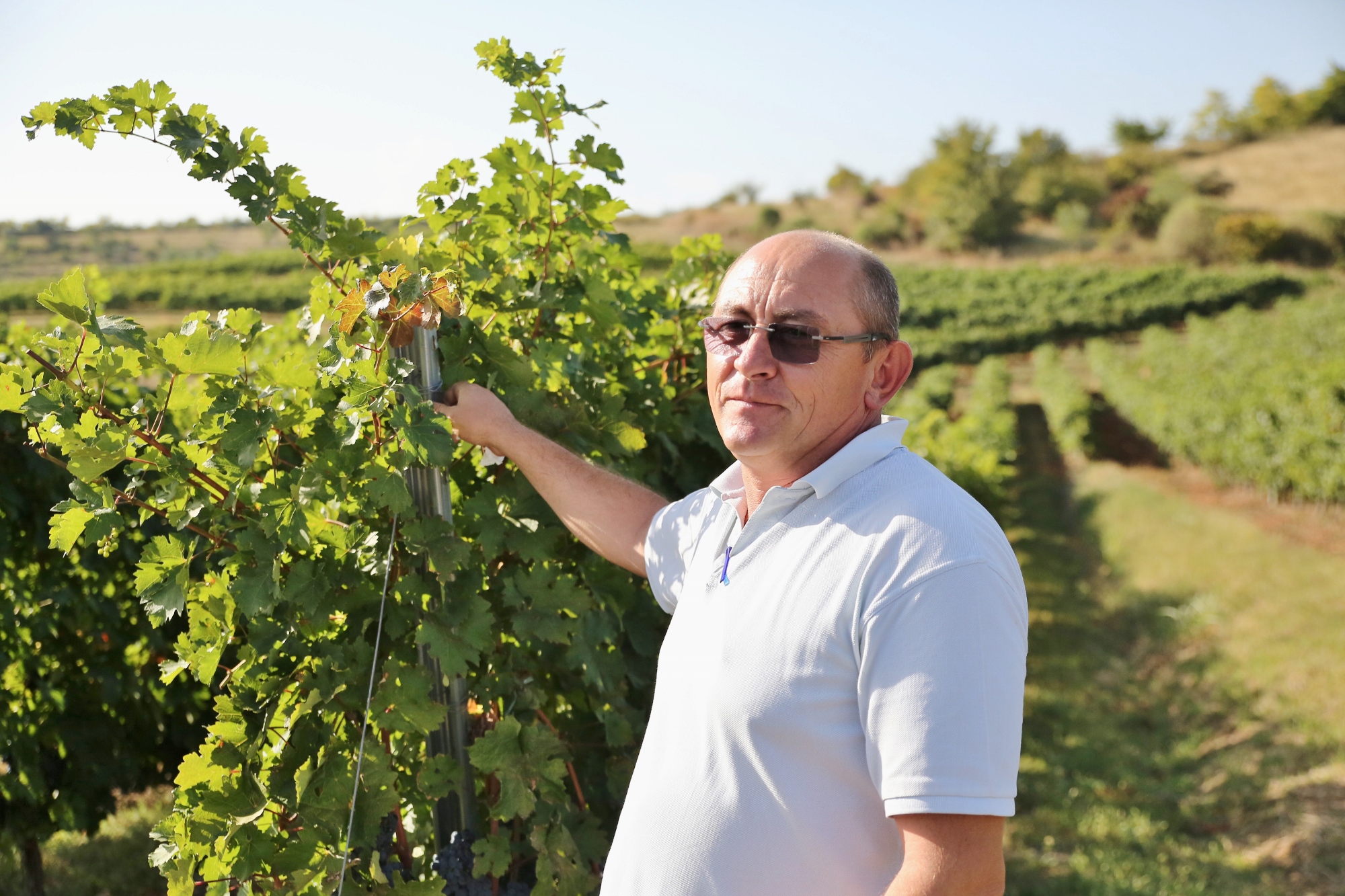 Fiorenzo Rista, Vitis Metamorfosis
Fiorenzo Rista este de origine din Torino, Italia, dar locuiește în România de 20 de ani. Povestea lui cu vinul a început în anii adolescenței, când bunica lui l-a sfătuit să urmeze cursurile liceului de enologie din Alba, Italia. În 1998 a produs primul vin Prince Matei pentru crama Vinarte în Dealu Mare unde a lucrat 10 ani, iar în 2007 a produs primul său vin pentru Vitis Metamorfosis, Cantus Primus Cabernet Sauvignon. In prezent, Fiorenzo Rista este enolog și co-proprietar la Vitis Metamorfosis.
DEALU MARE VINEYARD TIPICITY - PRESENTED IN ROMANIAN

Dealu Mare vineyard, the most compact wine region in Romania, is one of the many places where the grapevine culture has become a tradition passed from generation to generation, forming part of the lifestyle in the wine growers' villages. Two enologists with experience in the region, Aurel Rotărescu from S.E.R.V.E. Ceptura Winery and Fiorenzo Rista from Vitis Metamorfosis Winery, will take you on a journey of discovery, where you can find out about winemaking in this region, which has such fantastic potential, meet the people behind the whole process and hear their views on wines.
Aurel Rotărescu graduated from the Faculty of Horticulture at IANB in 1990 and, a year later, began his career as a wine cellar manager at Dionysos Ceptura. He has served as oenologist at S.E.R.V.E. Ceptura (the first private company in the Romanian wine sector) since 1994. Despite having spent more than 20 years in the same job, Aurel says that every year is different, and he never gets bored as challenges meet him at every turn.
Fiorenzo Rista is a native of Turin, Italy, but has been living in Romania for 20 years. His wine story began as early as his teenage years, when his grandmother advised him to attend the Alba Oenology High School. In 1998 he produced the first wine under the Prince Matei label for Vinarte Winery in Dealu Mare, where he worked for 10 years, and in 2007 he produced his first wine for Vitis Metamorfosis, Cantus Primus Cabernet Sauvignon. Currently, Fiorenzo is an winemaker and co-owner of Vitis Metamorphosis.