MASTERCLASS

TERROIR WINES WITH INDIVIDUAL STYLE
Presented by Oliver Bauer and Edgar Brutler

Saturday - 12 May - 12:30 - in English

Ticket price: 100 lei/person - limited seats (the ticket doesn't include the access to the wine fair)

Having in mind less theory and more praxis, Oliver Bauer, winemaker for Știrbey Winery and owner and winemaker at Bauer Winery, and Edgar Brutler, co-owner and winemaker for Nachbil Winery, will challenge you to an open discussion about local wine making. What do the two have in common? They both leave their marks on the wines and they are vinifying exquisite and small quantities of grapes. And, not least, they both love Romania.
Oliver Bauer
Oliver, originating from Germany, moved to Romania to excel in winemaking. And he did. He is still impressed by the diversity and richness of the local viticulture and highly believes that Romania has to invest more in education and research and less in wine production. His philosophy of "Natural Creativity" is the embodiment of his trust in diversity, not in the concept of "the best wine".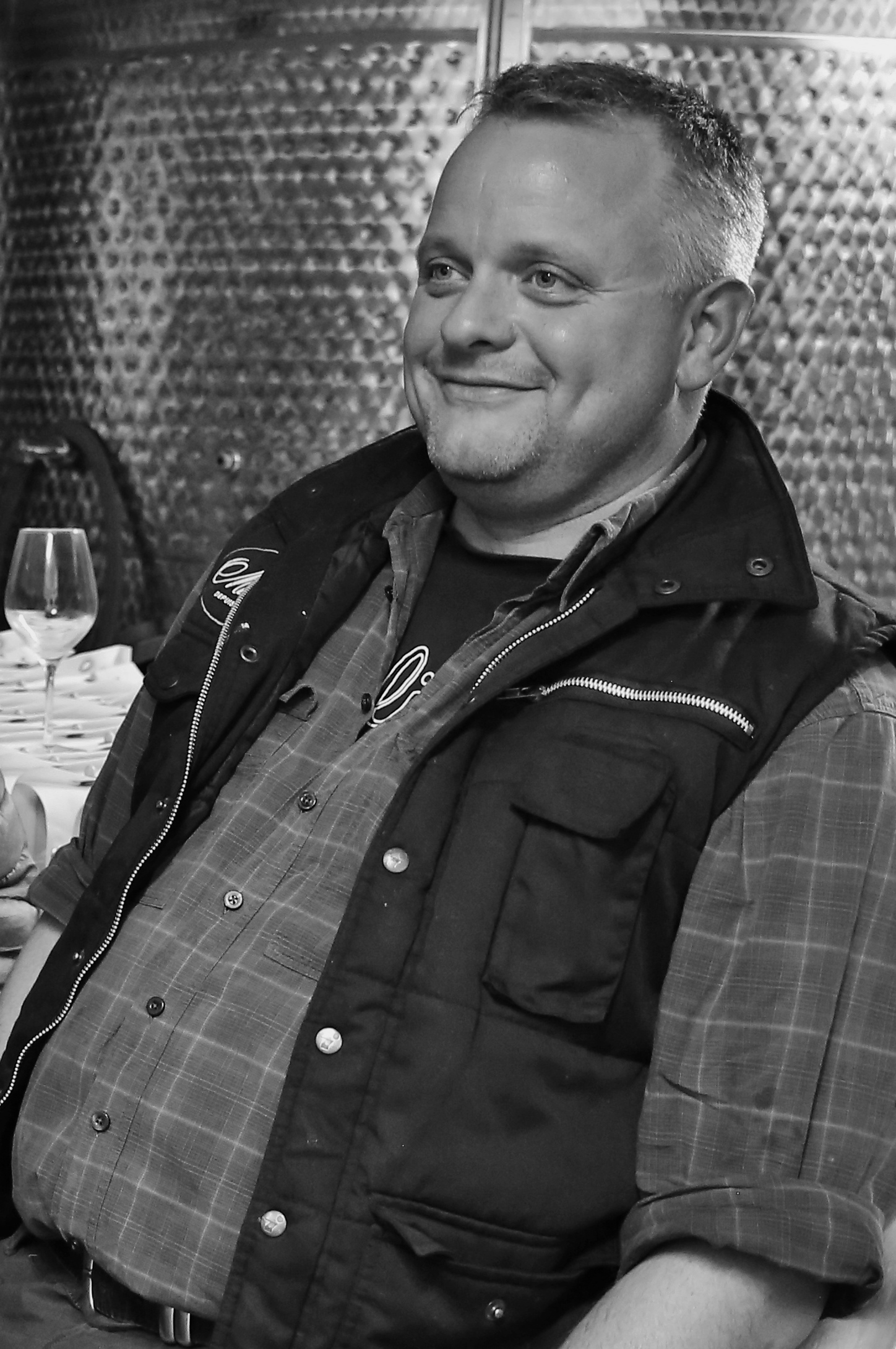 Edgar Brutler
Together with his father, Edgar Brutler is the co-owner and winemaker for Nachbil Winery. Following his believe in the naturalness and the originality of the fruits, Edgar produces quality wines using simple technology. Once you have tasted Nachbil wines, you will feel their love and respect for this profession, without which really wonderful wines can not be produced.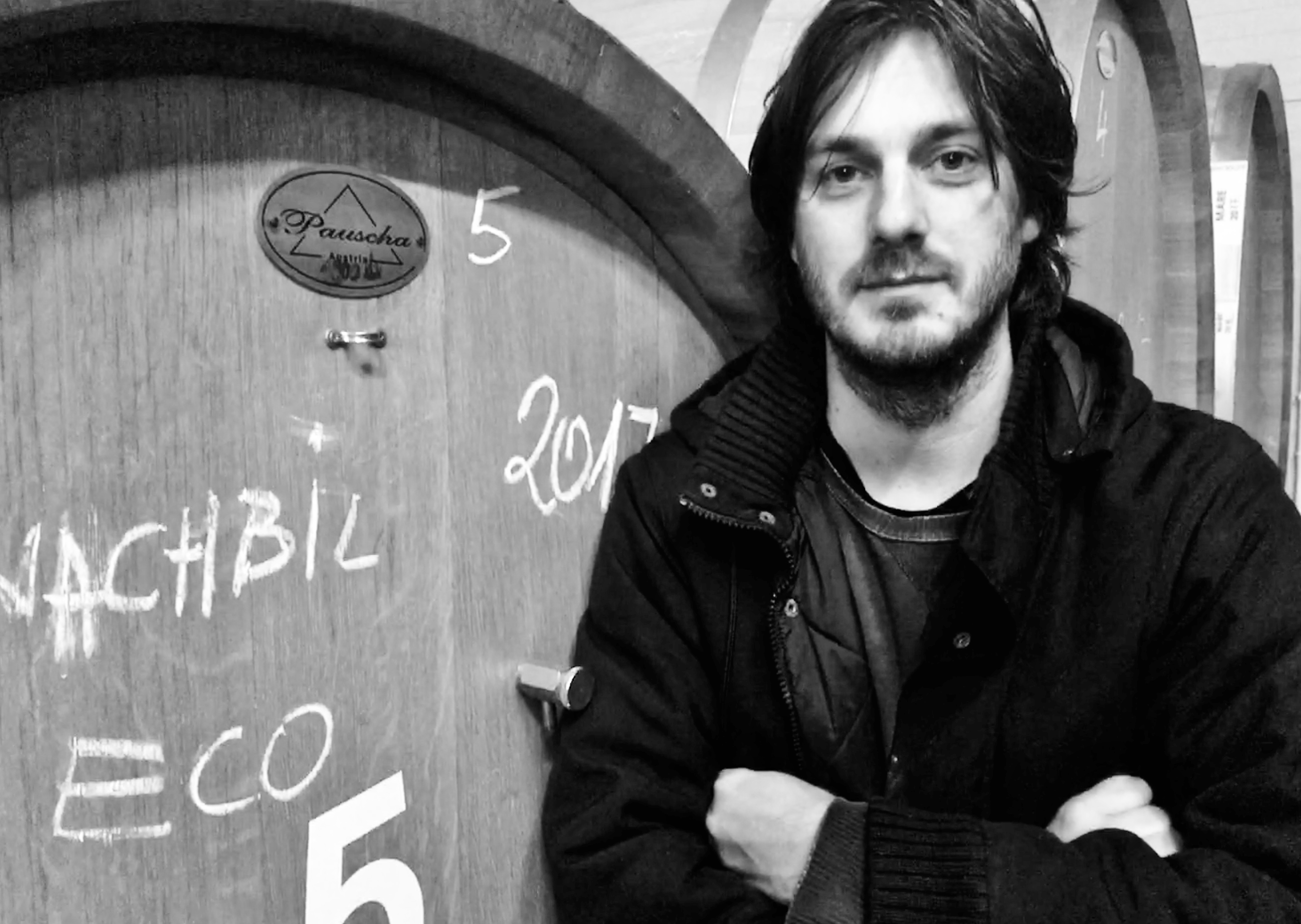 Oliver, original din Germania, s-a mutat în România pentru a face performanță în viticultură. Și a reușit. Încă este impresionat de diversitatea și bogăția locale și crede că România trebuie să investească mai mult în educație și în cercetare și mai puțin în producerea vinurilor. Filosofia lui este "Creativitate Naturala", oglinda încrederii noastre în diversitate şi nu în conceptul de "cel mai bun vin".

Abordând mai puțin partea teoretică și mai mult partea practică, Oliver Bauer, enolog la crama Știrbey și proprietar și enolog al cramei Bauer, și Edgar Brutler, enolog si proprietar la crama Nachbil vă provoacă la o discuție deschisă despre producția locală de vin. Ce au cei doi în comun? Ambii își pun amprenta asupra vinurilor pentru că vinifică cantități mici și struguri mai "rari". Și, nu în cele din urmă, ambii iubesc România.

Edgar este proprietar si enolog la crama Nachbil, alături de tatăl său. Urmându-și crezul în naturalitatea și în originalitatea fructelor, Edgar produce vinuri utilizând tehnologii simple. Odată ce ai gustat un vin al cramei Nachbil, vei simți dragostea și respectul pentru profesia lor, fără de care nici un vin bun nu ar putea exista.